Joueco
Wood Alphabet Blocks with Bag, The Wildies Family
99,00 zl PLN
Wooden blocks are a timeless educational toy that will support the development of your child. The individual sides each block, contains not only letters of the alphabet and numbers, but also pictures of animals, insects, plants and various objects. The blocks are decorated in the colours of natural wood and in beautiful pastel colours. Packed in a practical bag to keep them together.

This toy will help older children learn letters, words and counting, while the youngest will get to know the alphabet and animals while having fun.
The toy is entirely made with your child in mind: from certified high-quality wood, painted with non-toxic paints, thoroughly smoothed and protected so that it does not pose any danger while playing.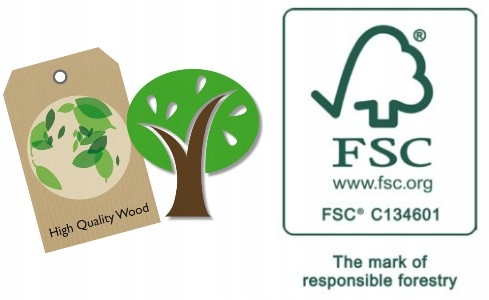 Age: 12+month
Size: 

25 x 21 x 4.7 cm

FSC® certified wood;

FSC® is jointly working for a better and greener future!
Made in Netherlands