Joueco
Breakfast Wood Set, 13 pieces
65,01 zl PLN
Start a good day with a nice breakfast. The breakfast set consists of 13 items and offers everything you need to prepare a healthy breakfast: a chopping tray and knife, egg, yogurt, milk, 2 toasts, vegetable slices and cheese. This fantastic set allows you to play at home and family, a great offer for children in a group, teaching social skills and establishing relationships.

All elements have been very nicely and aesthetically made, details worked out in detail, all packed in an ecological bag.
Wooden elements made of certified high-quality wood, completely safe, covered with non-toxic paint.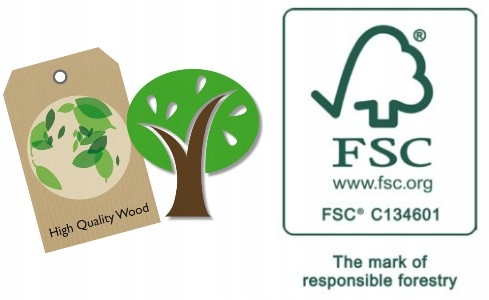 Age: 3+years
Size: 16 x 6 x 28.5cm

FSC® certified wood;

FSC® is jointly working for a better and greener future!

Made in Netherlands